About AVID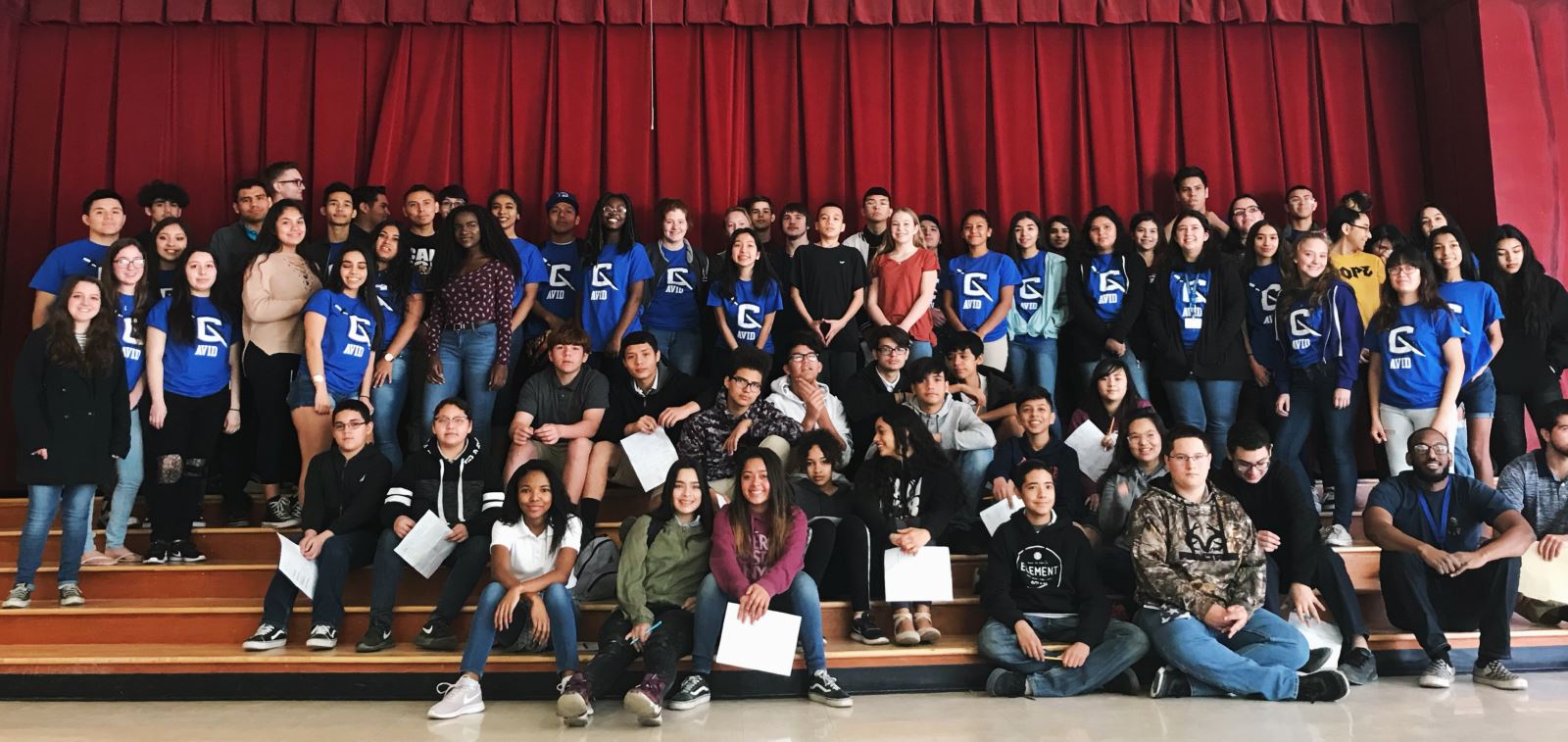 WHAT IS AVID?
AVID stands for Advancement Via Individual Determination. AVID's mission is to close the achievement gap by preparing all students for success in a global society. AVID strategies are seen school-wide in every classroom on campus and the AVID elective is for students showing great interest in creating a successful life for themselves after high school. AVID believes in building writing, inquiry, collaboration, organization and reading skills in every student. AVID is a family on campus and brings people together in order to build an academic community for all to see. For more information on AVID, please visit the AVID website.
---
WHAT DOES THE AVID PROGRAM ACCOMPLISH?
Simply, AVID trains educators to use proven practices in order to prepare students for success in high school, college, and a career, especially students traditionally underrepresented in higher education.
---
HOW DOES AVID WORK?
AVID brings research-based strategies and curriculum to educational institutions in elementary, secondary, and higher education. The AVID System annually provides 60,000+ educators with training and methodologies that develop students' critical thinking, literacy, and math skills across all content areas throughout the entire campus, in what we call Schoolwide AVID.
---
AVID:
· Teaches skills and behaviors for academic success
· Provides intensive support with tutorials and strong student/teacher relationships
· Creates a positive peer group for students
· Develops a sense of hope for personal achievement gained through hard work and determination
As a result, policymakers and educators now consider AVID's mission to be an essential strategy for closing the achievement gap, making college access and success available to all student.
Meet AVID Coordinator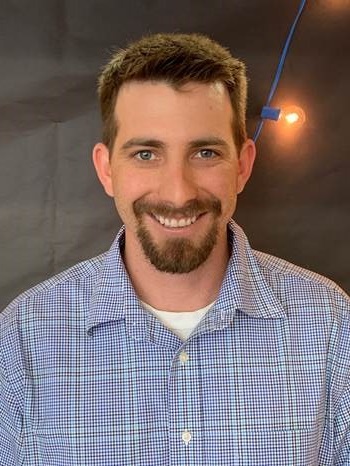 Cody Downing has been the AVID Coordinator and Elective Teacher at Roosevelt High School in the Dallas Independent School District for the past 4 years. He was honored to be selected as the teacher of the year for the 2018 school year in Dallas and is very excited to be apart of the Catalina High School Family. Cody is passionate about education and loves teaching AVID because he believes AVID has the power to transform lives for the better. Cody's greatest accomplishment is marrying the love of his life Dr. Brittany Downing. His other loves include baseball and the outdoors.
Meet AVID Coordinator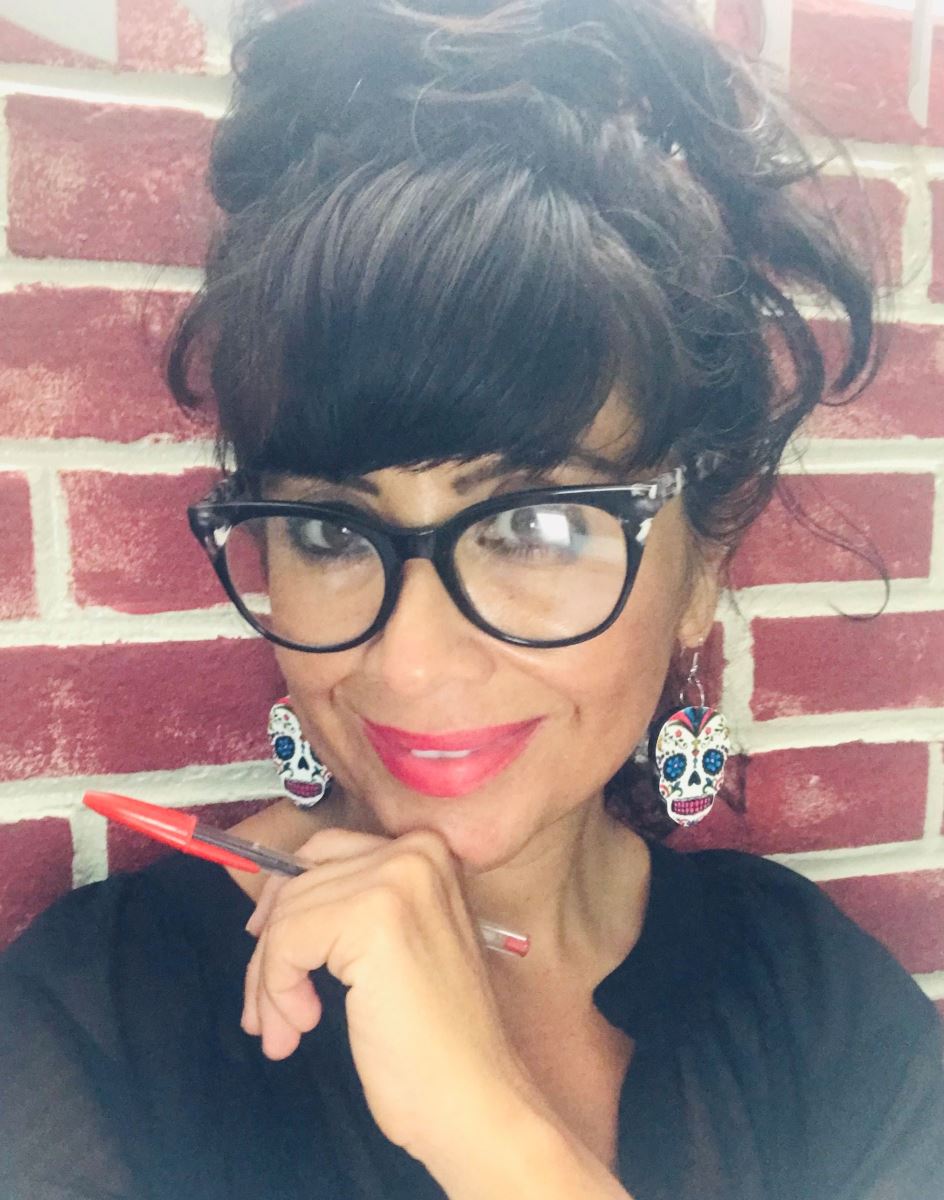 Brisa Gutierrez is a highly qualified teacher with over 18 years teaching experience. She has recently completed 3 years teaching juveniles and young adults in the Pima County Jail- Secure Care Facility. Prior to this, she worked for 12 years in Alternative Education. She is currently the newest addition to the Catalina High School AVID program and is absolutely passionate about the AVID curriculum and being a part of the CHS community. She feels very fortunate and grateful for having the opportunity to work in the AVID program and especially with the talented, respectful, unique and gifted Catalina High School AVID students. During her free time she can be found swimming laps at the U of A, or participating in local community art/musical events and enjoying friends, family and FUN!
Contact Us
Do you have dreams of going to college? Then the AVID- Advancement via Individual Determination elective course is right for you!
In AVID you will: Engage in team building and leadership activities. Develop study skills to enhance student success. Improve your writing and organization skills. Learn about the college admission process. Discover how to get financial aid and scholarships. Prepare for a professional career. Visit college campuses and Interact with guest speakers.