Catalina Culinary Program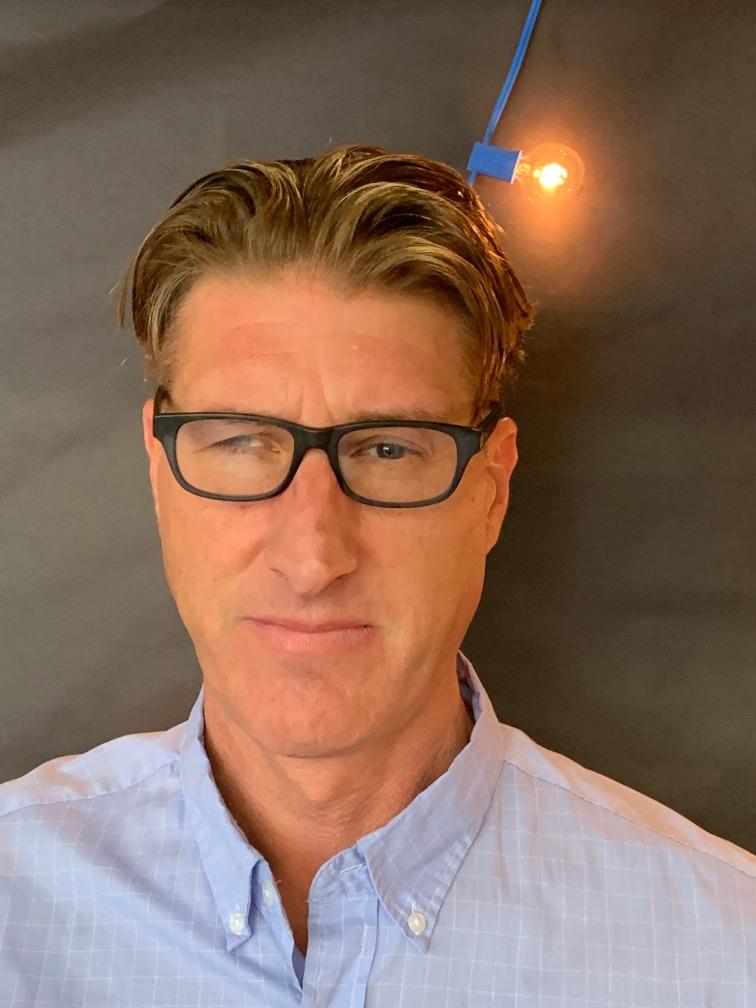 My name is Chef Michael Gradowski. I am the chair of the CTE department here at Catalina. I've been a part of the hospitality industry for over 20 years. Our industry has provided me with opportunities to live and work in many different parts of our country. My experience includes working in kitchens from Park City, UT, Newport Beach, CA, Brooklyn, NY, Santa Fe, NM, Boston, MA to Vail, CO and Carefree, AZ. I've made Tucson my home for the last six years and it has been one of the most rewarding places to live and work. Catalina High School has a lot to do with that. My professional experience in the industry began as a dishwasher and prep cook and progressed through positions such as Sous Chef, Chef de Cuisine, Executive Chef, Chef/Owner, restaurant consultant and C.P.C. hospitality management recruiter to my current roles as both a private chef and a culinary arts teacher. While I received my BA from Clark University in Worcester, MA in 1991, my formal culinary education began in 2002 when I attended The Culinary Institute of America in Hyde Park, NY, earning an Associates Degree in Culinary Arts in 2004. It is an honor and a privilege to be given the opportunity to share my knowledge, experiences and enthusiasm for the culinary arts here at Catalina High School and in our community.
Catalina Culinary Program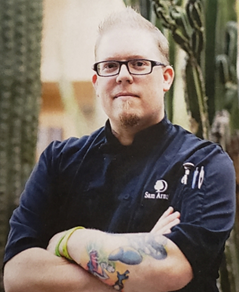 My name is Chef Sam Arnold. I have lived in Tucson since 2003 and have been in the culinary industry for about 20 years. I have worked various positions in the restaurant industry starting from the bottom, and up to my last position which was Executive Chef/Food and Beverage Director for the Doubletree Suites Tucson Williams Center. My training in the industry comes from me working different hotels and resorts all throughout Tucson including the Arizona Inn, Marriott University Park, Ritz Carlton at Dove Mountain, and Radisson Suites Tucson. I am also a graduate from the Art Institute of Tucson with an associate degree in Culinary Arts. I am excited for the opportunity to be working at Catalina High School and teaching students about the culinary world.
Catalina Business Operations Program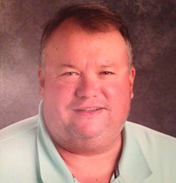 My name is Tracy Lee, and I am the Business Operations teacher. My experience in both owning my own businesses and in teaching have enhanced my approach to teaching Business. I was co-owner of Classic Kitchens by Lee with my father in Lynchburg, Virginia. We specialized in kitchen and bath custom made cabinetry. I am the owner of Lee's Coins and Collectibles and have been in business for over 20 years. I hold an Associate of Applied Science Degree from Central Virginia Community College in Business Management. I have been a teacher for nearly 20 years. I received my Bachelor of Arts Degree in Health, Movement Science and Recreation from Lynchburg College. I taught as a long-term substitute before landing a permanent teaching position at the Lynchburg Regional Juvenile Detention Facility Education Program. I taught Health, Physical Education, Careers, Economics and Personal Finance and Character Education to juvenile detainees for 11 years. My wife and I moved to Tucson in 2019. Before that, I taught Business Operations and was the Head Softball Coach at Salome High School in Salome, AZ. This is my second year at Catalina High School as a teacher. I attended Catalina as a student in 1977-78!
Catalina Construction Program
My name is Mishari Otaibi. My professional experience in the construction industry spans over 15 years, including work on both residential and large commercial projects. I have hands-on experience in many of the different trades that our industry entails. My formal training includes an NCCER Master Trainer certification as well as the completion of apprenticeships in several trades. Working my way up to my role as a Job Site Foreman in the professional world has afforded me with expertise in carpentry, wood and metal stud framing, grading and concrete pour preparation, rough-in plumbing and electrical, low voltage electrical installation, drywall installation, tape, texture and painting, trim and siding, finish carpentry, cabinetry and cabinetry installation to name a few. In addition to these trades I also have experience in managing the financing, accounting and labor allocation that have made some of these projects possible. I am honored to share my knowledge and passion for my industry with my students here at Catalina.